MSP Related Business Articles
MSPs struggling with SMBs' short-term decisions
-by Scharon Harding
Customers buying technology without considering the long-term or breaches, MSP says
MSPs are struggling to deal with clients' lack of experience with their own business processes and technology. The challenge is in having to explain to these customers that a technology they have already deployed is not sufficient for the long term, according to Mitch Cottrell, COO of Dallas, TX-based MSP Modo Networks.
Cottrell told Channelnomics that often, medium-sized businesses buy a solution without realizing they need a professional services team to install and configure it properly. The result is the MSP having to do "cleanup" of offerings that are only being partially used or are not configured at all, he said.
"As an MSP, we have to drive technology to support their business process, and a lot of medium-sized business may not even know their own processes yet. They're just now starting to come up with them," Cottrell told Channelnomics. "They will get a solution that they think will work, and maybe it'll work for six months but they're not thinking two years down the road."
This is a big issue when considering compliance needs, Cottrell pointed out. He said business owners are focused on running their business rather than upcoming government regulations and don't pay attention to impending changes until they receive an email 30 to 90 days before the new regulations are enacted.
MSPs end up having to be the bearers of bad news of a client's "poor decision", which ultimately is due to a lack of technological knowledge, Cottrell said.
"They know they need technology to help leverage and support their business, but they don't know what type," he explained. "You can mention the cloud, security, backup, disaster recovery and all these things, but they don't know all the solutions that are out there."
Customers can be even more clueless when it comes to breaches. Cottrell noted that end users also tend to buy solutions that meet their needs until a disaster occurs and forces them to shut down business for a day or two.
"The hardest thing for us in the end is educating them in those different facets they haven't thought about and then walking them down that process," Cottrell said.
When asked about this issue, Scott Siragusa VP of global business development and channels at converged data protection vendor and Modo partner Druva, noted the importance of leveraging vendor partner programs, pointing to Druva's PartnerSync MSP program launched 17 November.
"We're actually working on and will be launching in conjunction with our MSP program the ability to have on demand training and marketing materials that are co-branded for our partners, not only helping them educate their own teams, but also educating customers," he told Channelnomics. "We want to make sure our partners have the support and understanding of the market and understanding of what their customers are struggling with today."
Originally published in: Channelnomics
Managed Services Are Oversold and Underdelivered
-by Larry Walsh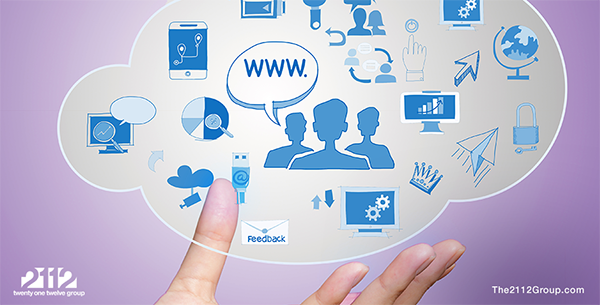 Managed services are driving channel revenue and profitability. They're just not sending money back to vendors and not producing the full value to customers. The problem is the industry has oversold and under delivered on the promise of managed services.
It's that time of year again when the center of the managed services world returns to Orlando, where the ConnectWise and professional services automation (PSA) faithful gather for IT Nation, and where the agenda and discussions focus on the marvels of building strong and profitable managed services practices.Managed services have delivered on their promise. Over the past decade, the channel has transformed the way it delivers services and support to customers. Gone are the truck rolls for every server reset at a customer site. Gone are the days when technicians had to touch a PC to troubleshoot and fix configurations. And gone are the dependence on hardware and software sales for revenue and profitability.
Vendors across the board tell 2112 that they're struggling to get their partners engaged in managed services. Most vendors say their partners are merely dabbling in this area. Worse, many vendors say their partners struggle with the OpEx revenue model – as if a decade of primers, workshops, and conferences hasn't done enough to explain the mechanics and virtues of operational expense-based revenue.
Perhaps, though, we as an industry have done too good a job of selling the obvious benefits of managed services and not the complete story behind them.
Today, according to our research at 2112, the average solution provider earns as much as one-half to two-thirds of its annual revenue through managed, professional, and cloud services. In many cases, these services are virtually indistinguishable on solution providers' balance sheets. Recurring revenue from services is recurring revenue from services, regardless of the source.
From solution providers' perspective, managed services are their primary revenue source and biggest identifier. They've invested in systems, resources, and staffing to deliver managed services to their clients. They have the predictable revenue and corresponding managed services they were promised. And, as a result, they believe they're doing well; in fact, they believe they're doing even better than when they were dependent upon hardware and software sales for their revenue.
In 2112's Midyear Channel Performance Report, 77 percent of solution providers said they expect full-year 2015 revenue to end ahead of their 2014 receipts. Four in 10 solution providers believe their 2015 revenue will grow 16 percent or more. Of all the various channel business models, solution providers identifying themselves as managed service providers – with at least 40 percent of their revenue coming from services – report significantly higher revenue and profit growth. This lends credence to the managed services model delivering as expected.
The problem for the vendor community is that MSPs are pulling away from their products as a means of driving revenue. Companies that specialize in enabling managed services – such as ConnectWise, Autotask, and Kaseya – are doing quite well, as their customer is the MSP. Companies that provide services via the cloud, such as backup, are also doing quite well, as their offerings tuck nicely into the no-hardware framework. All others are struggling to find their way in the managed services paradigm.
Recently, I conducted a workshop of solution providers that offer a mix of hardware, software, and managed services. When asked about how they could package their offerings to create a more valuable solution for their customers and their growth plans, nearly every solution provider pegged their futures to managed services. In fact, relatively few mentioned any hardware or software technology – on-premises or in the cloud.
The reality is that hardware and traditional software licenses are under pricing and margin pressure. The transition to cloud-based delivery and pricing models is rapidly changing the way vendors charge for their applications. Managed services, which have seen open profit margins dip slightly over the past couple of years, are still far more lucrative than legacy products.
Yet, what many MSPs fail to see is the need for continuing to sell and support hardware and software as part of their services. Rather than looking at hardware and software as a gateway to managed services, some MSPs see their services revenue purely as replacement revenue and surrender legacy product sales to vendors' direct-sales teams or third-party volume resellers.
Further, MSPs often fall short of providing complete solutions that solve the totality of their customers' needs. Many of the services offered by MSPs are replacements for commoditized hardware and software solutions – e-mail, backup, storage, collaboration systems – or service analogs of their legacy maintenance services – server management, storage, endpoint troubleshooting. Few MSPs have a critical mass of offerings to remove IT issues from the plates of their customers completely.
And, on top of it all, managed services haven't done much to change the way solution providers approach the market. Most solution providers, regardless of their offerings, aren't good sales and marketing organizations. They have a hard time attracting, finding, and closing new customers. Ironically, while many solution providers are pinning their futures on managed services, they overlook the model's need for the continuous addition of new customers to keep the recurring revenue flowing and growing.
As a result, many MSPs sit on their existing accounts, growing through the expansion of services utilization.
What's needed is a rethinking of how vendors advocate managed services.
Rather than focusing on the recurring revenue and predictable profitability, vendors should look at the technology models and architectures. MSPs need more than just guidance on what individual technologies can do; they need help mapping the needs of the market with the technologies and services available. After that, they need additional support in understanding how to approach the market with holistic offerings composed of products and services.
Most of all, vendors and solution providers need to work on solving business problems and taking the operational burden and expense of IT off of their customers' hands. End users want the benefits that come with technology and services; they just don't want to own it. No end user – except in the IT industry – wakes up in the morning thinking about working with technology. The goal for vendors and solution providers is not to make technology transparent but to make it invisible compared to the benefits that come with it.
Originally published in: 2112 Group
Per Device, Per User, User-Centric: How Successful MSPs Price Their Offerings
-by Bernadette Wilson
Is it best to price your managed services offerings per device, per user — or using a different model? At Channel Transitions VAR/MSP Executive Conference, powered by Business Solutions, members of the managed services provider (MSP) panel Greg Zolkos, CEO of Atlas Professional Services,Jason Etheridge, president and CEO of Logic Speak, and Tom Clancy, co-founder of Valiant Technology, told which pricing models their companies use and why.
Clancy explained why Valiant Technology charges per user: "We were a widget-oriented biller, and we saw two things that changed our focus. One was BYOD and two was the cloud revolution." Clancy said companies with bring-your-own-device policies could assume because an MSP didn't provide devices that there wouldn't be any associated tech support. An employee-owned device, however, could be infected with a virus and introduce it into the network requiring the MSP to remove the virus and make necessary repairs — to the network and to the employee's device. Also, when clients begin using cloud services they may assume an MSP is not necessary to keep those applications securely and efficiently running. Charging per user eliminates confusion over what the MSP will monitor and maintain.
Conversely, Etheridge said Logic Speak has chosen to charge per device. "Every time I've tried to come up with a per user model, I find that there's difficulty between one person who has a desktop in the office and another person that has five laptops, two tablets, a smartphone, and three desktops. Then you have to have some sort of kicker to adjust the rate. As more employees come on and the mix changes and the number of devices per user changes, we have to change our per-user rate."
Clancy commented that the type of clients you have can make a difference in how you choose to bill for managed services. For example, users working for your manufacturing clients may only use devices provided on the floor. In this case Clancy suggests billing on a per device basis or have a different product designed for manufacturing. Another example is a client in video production operating render farms. "I can't charge them on a per server basis, because they do not have traditional servers, and I can't bill on my normal per-user model, because they have a lot more infrastructure going on," he explained.
Zolkos said Atlas Professional Services has chosen a user-centric pricing model — one that takes devices into account, but simplifies billing for the clients by providing a price per user. "We spent a tremendous amount of time building out a cost calculator," Zolkos said. "We did analytics on our accounting side, looking at how many touches we give to a printer or a desktop and all the different environments across all of our clients." To arrive at the price, Atlas considers how many users there are, how many devices each uses, and how many servers and significant network components there are. "We came up with numbers we were comfortable with," he said. "It gives us an acceptable range of where we can sell services, a high and a low."
He stressed that MSPs must also account for their time to make sure they are profitable. "Do analytics on a regular basis, if not monthly," Zolkos advised. "If you're getting $5000 per contract but you're putting 100 hours in, you may need to reevaluate."
Zolkos said because the user-centric model ties in with ConnectWise professional services automation (PSA), record keeping and auditing can be automated. Before automating the process, Zolkos said Atlas spent a lot of time auditing each client's users and devices, but now, adjustments, such as an employee leaving the company or a user adding a new device, can be entered, and the PSA automatically updates the bill. "All that time and energy we were spending, which was easily ten hours a month at a very high level rate, is gone," he said.
Clancy pointed out that simplifying billing is important: It removes friction which can shorten the sales process. "It's very simple to say, if you have 25 employees, we're going to charge you 25 times X. But on the back end, you have to really understand your costs, and to understand your costs, you have to understand the devices."
He added that some MSPs could find it a challenge for their employees to accurately determine what it covered under the client's contract. Etheridge said Logic Speak solved this problem with Autotask IT management and MAXfocus remote monitoring and management (RMM). The users' devices are logged in the system, and the technician can see the service level agreement (SLA) based on the device.
As the panelists described their pricing models and how they overcame challenges, Etheridge stressed that the appropriate pricing model for one MSP may not be the right model for another. "All of our companies — the companies represented on this stage and all of your companies — are not the same. Your people make different rates, different salaries than my people. Your cost for your office space is different than for my office space. The verticals and the types of companies that you support may be different," he said. "Every time I go to a conference, everybody always wants to know, 'What is your pricing model?' as if somehow that solves the problem for them and if they use my model they'll be fine. But if you do that, then you're not doing the hard work to figure out how much it costs to deliver service, what you want your profit to be, and what you need to charge. That's what we've all done to get to the rates that we use."
Clancy agreed: "It's the same thing as comparing tools to solve a problem versus finding a process. You have to go through the process, build the process, and then you have a pricing model that works."
Originally published in: Business Solutions
5 Tips to Help MSPs Make (More) Money Selling Backup in 2016
-by John Zanni
Data protection services offer a huge opportunity to grow revenue and provide more value to end users.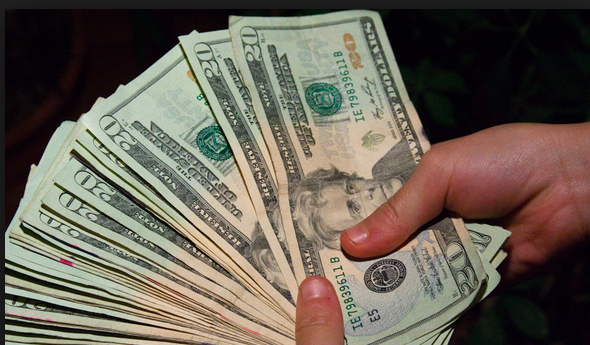 MSPs are looking at 2016 as their opportunity to really break out, and cloud backup is quickly becoming the must-have offering for MSPs who are expanding services with data protection solutions. In short, there is a huge opportunity to grow revenue and provide more value to end users--and a starting point to sell additional data protection services in the future, including disaster recovery and secure file sync and share.
But's what's the right approach to make 2016 a breakout year for managed backup and data protection services?
Here are five tips to help MSPs ring in the new year right by tapping into the rapidly growing market for cloud backup solutions.
1. Stop selling backup--sell peace of mind.
Listen to customers' problems before you pitch. They might not know exactly what they need, but when you know what keeps your customers up at night, you are better equipped to communicate and demonstrate your ability to resolve their unique challenges through cloud backup.
Focus on pains that really matter:
Are your customers worried about the security of their data?
Do they worry about having immediate access to their information after a business interruption?
Whatever the pain, there should be a way to market your ability to address it.
2. Differentiate from the competition.
Differentiation is the key to a successful cloud backup and disaster recovery offering. Cloud backup is a crowded marketplace, with many service providers trying to get prospects' business. As such, it's important that you market and sell in a way that demonstrates you are addressing the customers' needs--whether it be increased security, access to data, or something else, your business will have a better chance to succeed if customers can immediately associate your MSP business with a unique differentiator.
3. Sell to the markets you know.
When you specialize in a specific vertical market or geography area--and demonstrate a solid understanding of the rules, regulations and standards (such as security and privacy) that the customer must adhere to--you have an opportunity to position yourself as a trusted service provider and grow a vertically focused business. Nurture a trusted relationship with a consultative, educational selling style to better compete with larger cloud providers.
4. Upsell and cross-sell to existing customers to reduce churn.
Cloud backup is a sticky solution. Once a customer engages you to store critical data, the customer is less inclined to look for an alternative offering. Additionally, look for opportunities to upsell and cross-sell:
Cloud backup can be a great way to start your cloud business, and then expand with more cloud offerings--such as disaster recovery and file sync and share solutions.
Another option is to add managed services, such as consulting, implementation and maintenance.
Bundle cloud data protection solutions with other solutions (for example, cloud data protection plus  anti-virus software, spam filter and/or Windows Azure).
5. Rethink your offering strategy.
There are several ways an MSP can offer cloud backup: per gigabyte, per device, bundled or as a flat rate. Each has its advantages. Research what best fits your customers, or offer them different options.
Per gigabyte pricing is easy to manage by adding margin on top of the service and offering a simple and clear pricing structure to the customer.
Per device pricing lets you optimize your revenue by charging for every device, gigabyte and additional services.

Backing up your customers' IT environment:

PC/workstation backup for their employees
Customers' servers you are hosting for them
Customers' servers in their data centers
Customer application backup (add-on premium service)

Granular Exchange and SQL recovery (add-on premium service)
Disaster recovery failover (add-on premium service)
Migration from any to any (P2V, V2V, V2P, P2P) (add-on service)
Different business models, subscription with add-on as needed, add and remove to meet business needs, no MSRP
Bundling is great for cross selling and gaining additional revenue.
Flat rate pricing where customers pay a fixed fee for the whole service will seduce your customers to go for a much higher commitment than they attended.
Are you ready to get into the cloud backup business in 2016? Check out Acronis today and learn how we can help you with a best-in-class backup solution that will unleash new revenue opportunities for your MSPs and the peace of mind of data protection for end users.
Originally published in: MSP Mentor
What IT Service Providers Need To Know About À La Carte Pricing
-by David Weeks
With the cloud transforming IT attitudes and new, bigger competitors looking for a piece of the managed services market — often at low, hard-to-beat rates — the IT services business is changing. Yet all that change is opening up new opportunities for valuable services and fresh revenue streams. The challenge is coming up with the right strategy to seize these emerging opportunities.
For the IT channel, servers and network equipment used to be reliable sources of revenue, needing manual maintenance and regular upgrades. Now, with more servers and networks moving into the cloud — where automation reigns supreme — manual maintenance is becoming a thing of the past. As traditional IT infrastructure goes virtual, the big question many IT services firms and managed service providers (MSPs) are asking is, what's left to be managed?
The Cloud Opportunity
While the nature of today's IT environments may be changing, the fact is that the cloud brings many of its own requirements for managed services. And the good news is that many of these services can be delivered remotely, creating the opportunity for MSPs to do more work with less technician time and labor, for greater efficiency and higher margins.
Many end user organizations are still trying to come to grips with the cloud — what it is and how it works. They are looking for informed partners who can help them understand and manage their cloud infrastructure, especially as the market has become more complex as massive companies like Microsoft and Google have been drawn into the arena. These tech powerhouses are looking to provide "one-stop" IT services as they see the potential for high-margin services growing. Their access point is infrastructure — the ability to provide the virtualized IT resources needed for the cloud. That begs the question ...what's the best access point   for   smaller IT services firms?  It's a domain that's been traditionally under-explored: the desktop.
Your Competitive Advantage: Provide A Personal Touch
Small and mid-sized channel companies can offer the personal touch that Microsoft and Google can't, covering onsite management, offsite management, and cloud services. Desktop computers are a potentially enormous market, which IT services firms have left mostly untapped. By harnessing the power of desktop virtualization, these smaller firms can manage all desktops from a central console and deliver solutions through the cloud. This kind of monthly desktop management is easy to sell, easy to buy and easy to manage remotely.
An organization may not be looking for a comprehensive suite of managed services. But they are looking for products and solutions like antivirus, backup, and patching. In aiming for the desktop, it's a good strategy for small and mid-sized IT services firms to offer these and other services à la carte, as individual offerings for clients to pick from. Even partial management of a user device provides a foot in the door — and usually that's all a service provider needs.
With à la carte, offerings, IT service firms can charge clients monthly per device or per user for exactly the services they need. It's an excellent lead-in to bundled and even fully managed services over time. Fast and effective à la carte, have better value than what huge companies can offer, which gives smaller firms an edge when it comes to protecting a customer base, while also helping to drive higher revenue. And when sold through today's most advanced remote monitoring and management (RMM) platforms, these solutions can be offered as automated, itemized service packages that cover all the bases, across antivirus, backup, help desk, mobile device management, Office 365, patch, remote control, and more.
À La Carte Solutions Provide Choice
When configured appropriately for the IT service provider and their customers, RMM allows the delivery of à la carte solutions in real-time, straight to the clients' desktops. This strengthens the customer relationship and empowers channel providers to give customers exactly what they want. And what they want is choice: the ability to choose the services that address their most pressing IT requirements, and to work with an IT services firm that will allow them to achieve their best business outcomes.
Originally published in: Business Solutions
3 Things SMBs Want You (As An IT Services Provider) To Deliver
-by Mark Sokol
In this digital age, where just about any content you can imagine is available on demand, people expect things faster, better, now. Your customers are no exception.
"Nothing's working! My business is at a standstill. I'm losing money. When will we be back up and running?"
You've probably heard customers hurl some variation of the above more times than you'd like to admit. And despite your best efforts, systems fail. Sometimes it's because of a zero-day attack or natural disaster. Or maybe it's simply because your client chose not to upgrade its outdated hardware, which finally gave out.
Whatever the reason, you're the IT company and it's your job to fix it — and fast.
It's a vicious cycle — one that stresses out your customer, you, and your team. So perhaps it's time to explore a different approach altogether.
Beyond speed, what is it that your SMB customers are really after? You could spend hours poring over industry research and survey data, but it all points back to one basic truth: SMBs just want their IT systems to work.
No outages. No bandwidth issues. No viruses sneaking in. They just want everything working in symphony to support their businesses. In fact, they want everything to work so well that they don't even have to think about it at all.
So how do we get there?
There's no one-size-fits-all, 10-step solution, but there are guidelines that boil down to IT service delivery. By following best practices, you can begin to deliver a much smoother experience for all.
Here are three things you can start doing to better support your SMB customers:
1. Deliver On What You Promise

No one likes a bait and switch. Quite to the contrary, customers want to know precisely what to expect from you in the way of service delivery, pricing, and quality of work. All of these things can be achieved by standardizing your service-delivery process, ensuring invoices match approved quotes, and hiring the right people.

And if you really want to keep customers in the loop, consider adding a business management platform that notifies clients of the status of their requests — every step of the way.

2. Value. Value. Value.

For SMBs, every dollar spent feels like a lot. If you're not constantly demonstrating your value, they might not renew their contracts with your company. Luckily, proving your value isn't as difficult as you might think. In this digital age, you can leverage a remote monitoring and management (RMM) solution to automatically document every little task you perform on behalf of your client.

Plus, you can use any number of user-based billing tools to empower each person at your client's location to securely use any number of devices for one low monthly fee.

3. Treat Clients Like People, Not Numbers

You might remember the famous line from the 1960s British series The Prisoner where the protagonist declares, "I'm not a number; I'm a free man." Your customers want that same acknowledgement.

Your ticketing system's auto replies don't have to be ho-hum. Many solutions allow you to customize workflow messages, so you can inject some of your company's personality into responses — rather than being oh-so-typical.

Beyond just customizing your messages to be a tad less mechanical, make sure each member of your company has access to a centralized, neatly organized database of customer information. This will empower your team to eliminate silos of chaos and provide clear next steps in a way that acknowledges the customer's most recent interactions with your company — making you look good.

So there you have it, three things you can start doing today to build a better overall service-delivery experience for your SMB customers — deliver on what you promise, always demonstrate your worth, and treat clients like people, not numbers.
Originally published in: Business Solutions